Appassionati di libri, fino a questo momento, siamo alla terza edizione delle novità letterarie del mese di gennaio. Sono davvero tantissime O.O
Goodreads
Questa sezione è dedicata ai romanzi in lingua che probabilmente non sono stati pubblicati in Italia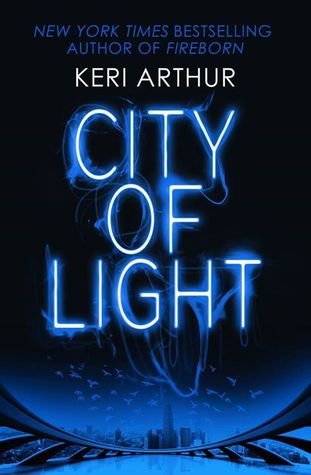 Titolo: City of Light
Autore: Keri Arthur
Saga: Outcast #1
Editore: Piatkus Books
Data di pubblicazione: 5 gennaio
Pagine: 304
Costo: 11,30
When the bombs that stopped the species war tore holes in the veil between this world and the next, they allowed entry to the Others—demons, wraiths, and death spirits who turned the shadows into their hunting grounds. Now, a hundred years later, humans and shifters alike live in artificially lit cities designed to keep the darkness at bay.... As a déchet—a breed of humanoid super-soldiers almost eradicated by the war—Tiger has spent her life in hiding. But when she risks her life to save a little girl on the outskirts of Central City, she discovers that the child is one of many abducted in broad daylight by a wraith-like being—an impossibility with dangerous implications for everyone on earth. Because if the light is no longer enough to protect them, nowhere is safe...
Titolo: Fallen Land
Autore: Taylor Brown
Editore: St. Martin's Press
Data di pubblicazione: 12 gennaio
Pagine: 288
Costo: 16,35
Callum, a seasoned horse thief at fifteen years old, came to America from his native Ireland as an orphan. Ava, her father and brother lost to the war, hides in her crumbling home until Callum determines to rescue her from the bands of hungry soldiers pillaging the land, leaving destruction in their wake. Ava and Callum have only each other in the world and their remarkable horse, Reiver, who carries them through the destruction that is the South. Pursued relentlessly by a murderous slave hunter, tracking dogs, and ruthless ex-partisan rangers, the couple race through a beautiful but ruined land, surviving on food they glean from abandoned farms and the occasional kindness of strangers. In the end, as they intersect with the scorching destruction of Sherman's March, the couple seek a safe haven where they can make a home and begin to rebuild their lives.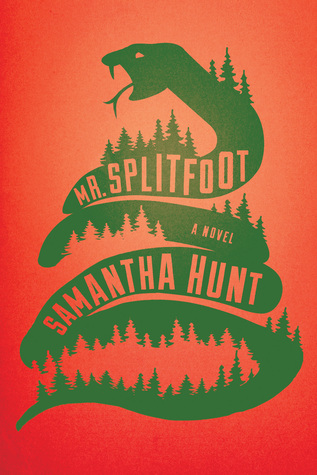 Titolo: Mr. Splitfoot
Autore: Samantha Hunt
Editore:
Houghton Mifflin Harcourt
Data di pubblicazione: 5 gennaio
Pagine: 336
Costo: 19,96
Ruth and Nat are orphans, packed into a house full of abandoned children run by a religious fanatic. To entertain their siblings, they channel the dead. Decades later, Ruth's niece, Cora, finds herself accidentally pregnant. After years of absence, Aunt Ruth appears, mute and full of intention. She is on a mysterious mission, leading Cora on an odyssey across the entire state of New York on foot. Where is Ruth taking them? Where has she been? And who — or what — has she hidden in the woods at the end of the road?
Titolo: Medusa's Web
Autore: Tim Powers
Editore: William Morrow
Data di pubblicazione: 19 gennaio
Pagine: 368
Costo: 11,59
In the wake of their Aunt Amity's suicide, Scott and Madeline Madden are summoned to Caveat, the eerie, decaying mansion in the Hollywood hills in which they were raised. But their decadent and reclusive cousins, the malicious wheelchair-bound Claimayne and beautiful, bitter Ariel, do not welcome Scott and Madeline's return to the childhood home they all once shared. While Scott desperately wants to go back to their south-of-Sunset lives, he cannot pry his sister away from this haunted "House of Usher in the Hollywood Hills" that is a conduit for the supernatural. Decorated by bits salvaged from old hotels and movie sets, Caveat hides a dark family secret that stretches back to the golden days of Rudolph Valentino and the silent film era. A collection of hypnotic eight-limbed abstract images inked on paper allows the Maddens to briefly fragment and flatten time—to transport themselves into the past and future in visions that are puzzling, terrifying, and mesmerizing. Though their cousins know little about these ancient "spiders" that provoke unpredictable temporal dislocations, Ariel and Claimayne have been using them for years—an addiction that has brought Claimayne to the brink of solipsistic destruction. As Madeline falls more completely under Caveat's spell, Scott discovers that to protect her, he must use the dangerous spiders himself. But will he unravel the mystery of the Madden family's history and finally free them from the past . . . or be pulled deeper, perhaps permanently, into the deadly web?
Titolo: My second life
Autore: Faye Bird
Editore:
Farrar, Straus and Giroux
Data di pubblicazione: 19 gennaio
Pagine: 304
Costo: 10, 36
A pacy pageturner that asks: Can you be held responsible now for something you did in a previous life? Fifteen-year-old Ana has a good life--she has friends and a boy she likes and a kind mother--but still, she's haunted by her past; she knows that she lived once before as a girl named Emma, and she still misses her old family. When, by chance in her life now, Ana meets a woman she knew in her previous life, a terrifying memory flashes through her mind of a young girl drowning. Was Emma responsible? And should Ana pay the price? Consumed by guilt, Ana sets out to find out as much as possible about the person she was before and what she had done, only to discover that the family she misses so deeply had dark secrets of its own. To come to terms with her life now, Ana must figure out how to let go of the past.