Cari appassionati di libri, che cosa c'è di meglio se non qualche novità dal mondo dei libri per inaugurare questo secondo giorno dell'anno? Quindi senza ulteriori indugi, ecco alcune novità letterarie


Piemme
Titolo: La ragazza con la biciletta rossa
Autore: Monica Hesse
Editore: Piemme
Data di pubblicazione: 19 gennaio
Pagine: 300
Costo: 17,50
È l'inverno del 1943 ad Amsterdam. Mentre i cieli europei sono sempre più offuscati dal fumo delle bombe, Hanneke percorre ogni giorno, con la sua vecchia bicicletta rossa, le strade della città occupata. Ma non lo fa per gioco, come ci si aspetterebbe da una ragazzina della sua età. Hanneke è una "trovatrice", incaricata di scovare al mercato nero beni ormai introvabili: caffè, tavolette di cioccolato, calze di nylon, piccoli pezzetti di felicità perduta. Li consegna porta a porta, e lo fa per soldi, solo per quello: non c'è tempo per essere buoni in un mondo ormai svuotato di ogni cosa. Perché Hanneke, in questa guerra, ha perso tutto. Ha perso Bas, il ragazzo che le ha dato il primo bacio, e ha perso i propri sogni. O almeno così crede. Finché un giorno una delle sue clienti, la signora Janssen, la supplica di aiutarla, e questa volta non si tratta di candele o zucchero. Si tratta di ritrovare qualcuno: la piccola Mirjam, una ragazzina ebrea che l'anziana signora nascondeva in casa sua… Hanneke, contro ogni buon senso, decide di cercarla. E di ritrovare, con Mirjam, quella parte di sé che stava quasi per lasciar andare, la parte di sé in grado di sperare, di sognare, e di vivere.
Goodreads
Sotto questa categoria sono raccolte le novità di cui goodreads mi aggiorna e che non sono disponibili in lingua italiana
Titolo: Your heart is a muscle the size of a fist
Autore: Sunil Yapa
Editore:
Little, Brown and Company
Data di pubblicazione: 12 gennaio
Pagine: 320
Costo: 17,21
On a rainy, cold day in November, young Victor--a boyish, scrappy world traveler who's run away from home--sets out to sell marijuana to the 50,000 anti-globalization protestors gathered in the streets. It quickly becomes clear that the throng determined to shut the city down--from environmentalists to teamsters to anarchists--are testing the patience of the police, and what started as a peaceful protest is threatening to erupt into violence. Over the course of one life-altering afternoon, the lives of seven people will change forever: foremost among them police chief Bishop, the estranged father Victor hasn't seen in three years, two protestors struggling to stay true to their non-violent principles as the day descends into chaos, two police officers in the street, and the coolly elegant financial minister from Sri Lanka whose life, as well as his country's fate, hinges on getting through the angry crowd, out of jail, and to his meeting with the president of the United States.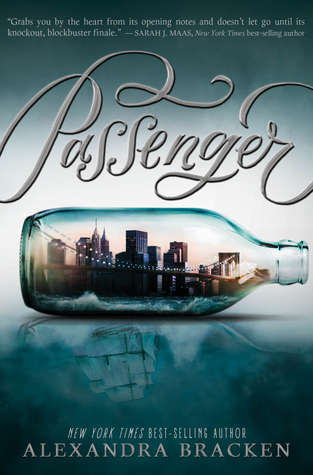 Titolo: Passenger
Autore: Alexandra Bracken
Saga: Passenger
Editore: Disney - Hyperion
Data di pubblicazione: 5 gennaio
Pagine: 496
Costo: 17,12
passage, n. i. A brief section of music composed of a series of notes and flourishes. ii. A journey by water; a voyage. iii. The transition from one place to another, across space and time.
In one devastating night, violin prodigy Etta Spencer loses everything she knows and loves. Thrust into an unfamiliar world by a stranger with a dangerous agenda, Etta is certain of only one thing: she has traveled not just miles but years from home. And she's inherited a legacy she knows nothing about from a family whose existence she's never heard of. Until now.

Nicholas Carter is content with his life at sea, free from the Ironwoods—a powerful family in the colonies—and the servitude he's known at their hands. But with the arrival of an unusual passenger on his ship comes the insistent pull of the past that he can't escape and the family that won't let him go so easily. Now the Ironwoods are searching for a stolen object of untold value, one they believe only Etta, Nicholas' passenger, can find. In order to protect her, he must ensure she brings it back to them— whether she wants to or not.

Together, Etta and Nicholas embark on a perilous journey across centuries and continents, piecing together clues left behind by the traveler who will do anything to keep the object out of the Ironwoods' grasp. But as they get closer to the truth of their search, and the deadly game the Ironwoods are play­ing, treacherous forces threaten to sep­arate Etta not only from Nicholas but from her path home . . . forever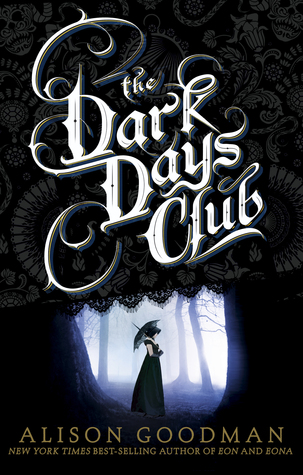 Titolo: The dark days club
Autore: Alison Goodman
Saga: Lady Helen #1
Editore:
Viking Books for Young Readers
Data di pubblicazione: 26 gennaio
Pagine: 496
London, April 1812. On the eve of eighteen-year-old Lady Helen Wrexhall's presentation to the queen, one of her family's housemaids disappears-and Helen is drawn into the shadows of Regency London. There, she meets Lord Carlston, one of the few who can stop the perpetrators: a cabal of demons infiltrating every level of society. Dare she ask for his help, when his reputation is almost as black as his lingering eyes? And will her intelligence and headstrong curiosity wind up leading them into a death trap?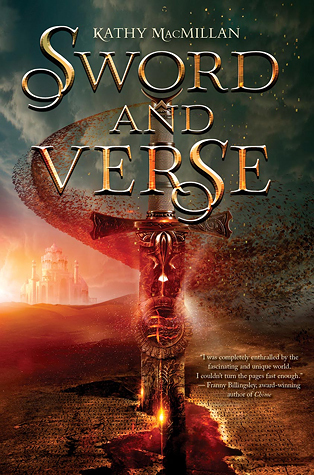 Titolo: Sword and verse
Autore: Kathy MacMillan
Saga: Sword and Verse #1
Editore: HarperTeen
Data di pubblicazione: 19 gennaio
Pagine: 384
Costo: 17,14
Raisa was just a child when she was sold to work as a slave in the kingdom of Qilara. Despite her young age, her father was teaching her to read and write, grooming her to take his place as a Learned One. In Qilara, the Arnathim, like Raisa, are the lowest class, and literacy is a capital offense. What's more, only the king, prince, tutor, and tutor-in-training are allowed to learn the very highest order language, the language of the gods. So when the tutor-in-training is executed for teaching slaves this sacred language, and Raisa is selected to replace her, Raisa knows any slipup on her part could mean death. Keeping her secret is hard enough, but the romance that's been growing between her and Prince Mati isn't helping matters. Then Raisa is approached by the Resistance—an underground army of slave rebels—to help liberate Arnath slaves. She wants to free her people, but that would mean aiding a war against Mati. As Raisa struggles with what to do, she discovers a secret that the Qilarites have been hiding for centuries—one that, if uncovered, could bring the kingdom to its knees.