Cari appassionati di libri, oggi sono qui per segnalarvi qualche nuova uscita al di fuori dell'Italia, ovvero di libri in lingua. Ringrazio il caro Goodreads per essere una fonte così cara e ottima di informazioni XD
Quindi, ecco le uscite di oggi:
Blazer + Bray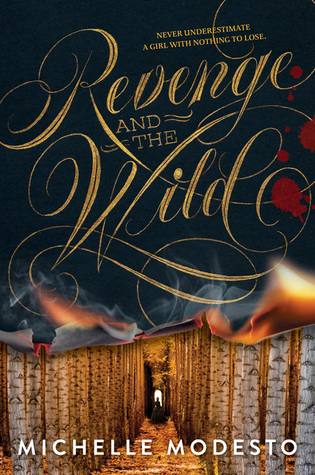 Titolo: Revenge and the wild
Autrice: Michelle Modesto
Editore: Blazer + Bray
Data di pubblicazione:
2 febbraio 2016
Pagine:
384
Costo:
12,29
The two-bit town of Rogue City is a lawless place, full of dark magic and saloon brawls, monsters and six-shooters. But it's perfect for seventeen-year-old Westie, the notorious adopted daughter of local inventor Nigel Butler. Westie was only a child when she lost her arm and her family to cannibals on the wagon trail. Nine years later, Westie may seem fearsome with her foul-mouthed tough exterior and the powerful mechanical arm built for her by Nigel, but the memory of her past still haunts her. She's determined to make the killers pay for their crimes—and there's nothing to stop her except her own reckless ways. But Westie's search ceases when a wealthy family comes to town looking to invest in Nigel's latest invention, a machine that can harvest magic from gold—which Rogue City desperately needs as the magic wards that surround the city start to fail. There's only one problem: the investors look exactly like the family who murdered Westie's kin. With the help of Nigel's handsome but scarred young assistant, Alistair, Westie sets out to prove their guilt. But if she's not careful, her desire for revenge could cost her the family she has now.
Simon & Schuster
Titolo: A criminal magic
Autore: Lee Kelly
Editore: Simon & Schuster
Data di pubblicazione: 2 febbraio 2016
Pagine: 384
Costo: 17,44
Magic is powerful, dangerous and addictive - and after passage of the 18th Amendment, it is finally illegal. It's 1926 in Washington, DC, and while Anti-Sorcery activists have achieved the Prohibition of sorcery, the city's magic underworld is booming. Sorcerers cast illusions to aid mobsters' crime sprees. Smugglers funnel magic contraband in from overseas. Gangs have established secret performance venues where patrons can lose themselves in magic, and take a mind-bending, intoxicating elixir known as the sorcerer's shine. Joan Kendrick, a young sorcerer from Norfolk County, Virginia accepts an offer to work for DC's most notorious crime syndicate, the Shaw Gang, when her family's home is repossessed. Alex Danfrey, a first-year Federal Prohibition Unit trainee with a complicated past and talents of his own, becomes tapped to go undercover and infiltrate the Shaws. Through different paths, Joan and Alex tread deep into the violent, dangerous world of criminal magic - and when their paths cross at the Shaws' performance venue, despite their orders, and despite themselves, Joan and Alex become enchanted with one another. But when gang alliances begin to shift, the two sorcerers are forced to question their ultimate allegiances and motivations. And soon, Joan and Alex find themselves pitted against each other in a treacherous, heady game of cat-and-mouse.
Harper Teen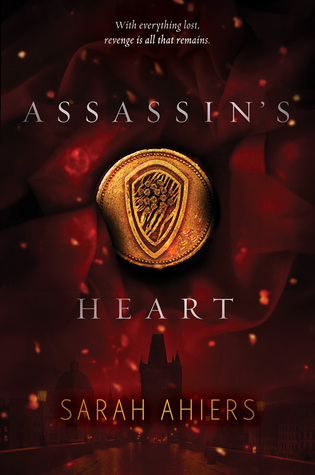 Titolo: Assassin's Heart
Autore: Sarah Ahiers
Saga: Assassin's Heart #1
Editore: Harper Teen
Data di pubblicazione: 2 febbraio 2016
Pagine: 400
Costo: 12,29
In the kingdom of Lovero, nine rival Families of assassins lawfully kill people for a price. As a highly skilled member of one of these powerful clans, seventeen-year-old Lea Saldana has always trusted in the strength of her Family. Until she awakens to find them murdered and her home in flames. The Da Vias, the Saldanas' biggest enemy, must be responsible—and Lea should have seen it coming. But her secret relationship with the Da Vias' son, Val, has clouded her otherwise killer instinct—and given the Da Vias more reason than ever to take her Family down. Racked with guilt and shattered over Val's probable betrayal, Lea sets out to even the score, with her heart set on retaliation and only one thought clear in her mind: make the Da Vias pay.