Cari appassionati di libri, siamo qui con un nuovo appuntamento che riguarda le uscite del giorno di oggi. In questo caso vi parlo solamente di due uscite straniere ma sono sicura che molti di voi ne attendono almeno una
Harper Teen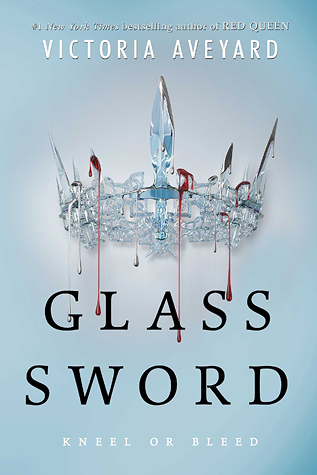 Titolo: Glass Sword
Autore: Victoria Aveyard
Saga: Red Queen #1
Editore: Harper Teen
Data di pubblicazione: 9 febbraio 2016
Pagine: 448
Costo: 12,63
Mare Barrow's blood is red—the color of common folk—but her Silver ability, the power to control lightning, has turned her into a weapon that the royal court tries to control. The crown calls her an impossibility, a fake, but as she makes her escape from Maven, the prince—the friend—who betrayed
her, Mare uncovers something startling: she is not the only one of her kind. Pursued by Maven, now a vindictive king, Mare sets out to find and recruit other Red-and-Silver fighters to join in the struggle against her oppressors. But Mare finds herself on a deadly path, at risk of becoming exactly the kind of monster she is trying to defeat. Will she shatter under the weight of the lives that are the cost of rebellion? Or have treachery and betrayal hardened her forever?
Swoon Reads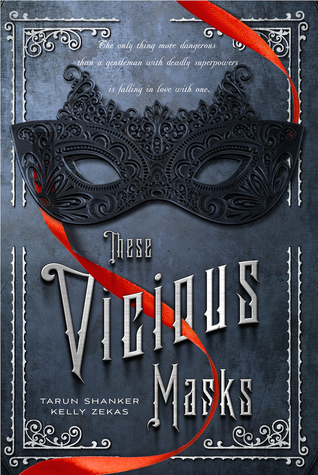 Titolo: These Vicious Masks
Autore: Tarun Shanker - Kelly Zekas
Saga: These Vicious Masks #1
Editore: Swoon Reads
Data di pubblicazione: 9 febbraio 2016
Pagine: 352
Costo: 12,67
England, 1882. Evelyn is bored with society and its expectations. So when her beloved sister, Rose, mysteriously vanishes, she ignores her parents and travels to London to find her, accompanied by the dashing Mr. Kent. But they're not the only ones looking for Rose. The reclusive, young gentleman Sebastian Braddock is also searching for her, claiming that both sisters have special healing powers. Evelyn is convinced that Sebastian must be mad, until she discovers that his strange tales of extraordinary people are true—and that her sister is in graver danger than she feared.