Appassionati di libri, eccomi con un nuovo appuntamento con le uscite letterarie di oggi. Ne abbiamo per entrambi in fronti, in lingua inglese e in italiano. Senza ulteriori indugi, ecco le uscite che ritengo interessanti.
Piemme
Titolo: Mortdecai e il delitto perfetto
Autore: Kyril Bonfiglioli
Saga: Mortdecai #1
Editore: Piemme
Data di pubblicazione: 8 marzo 2016
Pagine: 238
Costo: 18,50
Poteva mancare, tra le avventure di quel britannicissimo gentleman che è il molto onorevole Charlie Mortdecai, una puntatina tra i college di Oxford? Ovviamente no, e infatti – guarito da un fastidioso problemino intimo che lo ha visto ospedalizzato, per fortuna in compagnia di graziose infermiere – eccolo curiosare tra le stradine della vecchia città e le imponenti guglie dell'università più prestigiosa del mondo… In realtà, Charlie non ha portato i suoi baffi fin qui spontaneamente: è stato chiamato d'urgenza, nientedimeno che per indagare sulla morte violenta di una sua ex compagna di college, una famosa e riveritissima docente che ha avuto la ventura di scontrarsi con un omnibus. Ma qualcosa non quadra, in questo quadro. Ad esempio, i due loschi figuri che hanno seguito la poveretta nei giorni precedenti l'incidente. E Mortdecai è qui per dimostrare al mondo che chi fa fuori una ex alunna dello Scone College non la passa liscia… In una Oxford così affollata di spie da sembrare una scatola di sardine, il nostro baffuto gentiluomo – insieme a quella dolce e leggiadra creatura che è il suo sdentato tirapiedi Jock – se la vedrà con tutti i tipi di nemici, armato di tutti i generi di raffinatezze estetiche, liquori e tabacchi. Ah, e ovviamente del tirapugni di Jock.
Margaret K. McElderry Books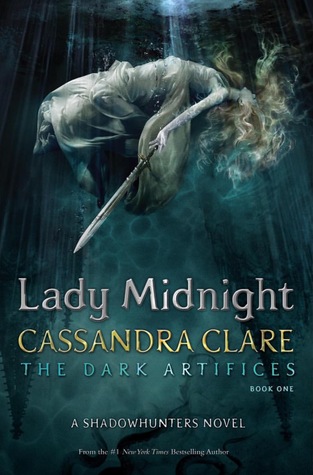 Titolo: Lady Midnight
Autore: Cassandra Clare
Saga: The Dark Artificies #1
Editore: Margaret K. McElderry Books
Data di pubblicazione: 8 marzo 2016
Pagine: 720
Costo: 19,90
It's been five years since the events of City of Heavenly Fire that brought the Shadowhunters to the brink of oblivion. Emma Carstairs is no longer a child in mourning, but a young woman bent on discovering what killed her parents and avenging her losses. Together with her parabatai Julian Blackthorn, Emma must learn to trust her head and her heart as she investigates a demonic plot that stretches across Los Angeles, from the Sunset Strip to the enchanted sea that pounds the beaches of Santa Monica. If only her heart didn't lead her in treacherous directions… Making things even more complicated, Julian's brother Mark—who was captured by the faeries five years ago—has been returned as a bargaining chip. The faeries are desperate to find out who is murdering their kind—and they need the Shadowhunters' help to do it. But time works differently in faerie, so Mark has barely aged and doesn't recognize his family. Can he ever truly return to them? Will the faeries really allow it?
Candelwick Press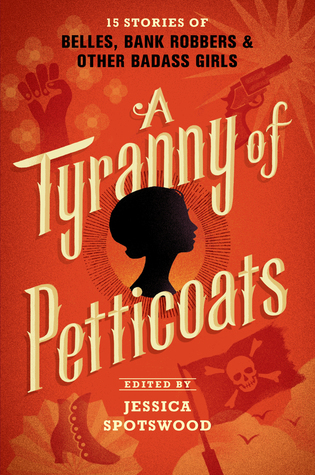 Titolo: A Tyranny of Petticoats
Autore: Più autori
Editore: Candelwick Press
Data di pubblicazione: 8 marzo 2016
Pagine: 368
Costo: 13,62
Criss-cross America — on dogsleds and ships, stagecoaches and trains — from pirate ships off the coast of the Carolinas to the peace, love, and protests of 1960s Chicago. Join fifteen of today's most talented writers of young adult literature on a thrill ride through history with American girls charting their own course. They are monsters and mediums, bodyguards and barkeeps, screenwriters and schoolteachers, heiresses and hobos. They're making their own way in often-hostile lands, using every weapon in their arsenals, facing down murderers and marriage proposals. And they all have a story to tell.
Orbit
Titolo: The Spider's War
Autore: Daniel Abraham
Saga: The Dagger and the Coin #5
Editore: Orbit
Data di pubblicazione:
8 marzo 2016
Pagine:
492
Costo:
12,64
Lord Regent Geder Palliako's great war has spilled across the world, nation after nation falling before the ancient priesthood and weapon of dragons. But even as conquest follows conquest, the final victory retreats before him like a mirage. Schism and revolt begin to erode the foundations of the empire, and the great conquest threatens to collapse into a permanent war of all against all. In Carse, with armies on all borders, Cithrin bel Sarcour, Marcus Wester, and Clara Kalliam are faced with the impossible task of bringing a lasting peace to the world. Their tools: traitors high in the imperial army, the last survivor of the dragon empire, and a financial scheme that is either a revolution or the greatest fraud in the history of the world.
Simon Pulse
Titolo: Shades of Darkness
Autore: A.R. Kahler
Saga: Ravenborn #1
Editore: Simon Pulse
Data di pubblicazione:
8 marzo 2016
Pagine:
304
Costo:
11,49
Islington Arts Academy is not an average high school. Nestled in the forests of Michigan, surrounded by trees and nature and virtually no evidence of civilization, it is an oasis for those looking to get away. Perfect for a student like Kaira Winters, who wants nothing more than to put her past behind her and focus on the present…and her looming graduation, just a few months away. But the past has a way of returning when least expected. Kaira knows that what happened before, at her old school, wasn't normal. She knows that what happened to her ex-boyfriend wasn't natural. But she refuses to believe that the recent death on campus, the one that left everyone on edge, has anything to do with her. She refuses to believe that she could be at fault again. But just as the past always returns, the truth can never stay hidden for long. Even if Kaira didn't cause the first death at Islington, or the second, or the third, she has the ability to find out who did. She has the obligation to stop whatever is coming to campus. To end the darkness that is falling with the same snow that once blanketed the woods in beauty. But to embrace this power—to relinquish herself to the ancient entity that has been lurking in the corners of her mind–is to let go of her humanity…and Kaira doesn't know how far she can go before she loses herself completely.