Cari appassionati di libri, eccomi qui con una nuova carrellata di nuove uscite per voi, sia in lingua che in italiano :)
Titolo:
The Nest
Autore: Cynthia D'Aprix Sweeney
Editore: Ecco
Data di pubblicazione: 22 marzo 2016
Pagine: 368
Costo: 20, 25
Every family has its problems. But even among the most troubled, the Plumb family stands out as spectacularly dysfunctional. Years of simmering tensions finally reach a breaking point on an unseasonably cold afternoon in New York City as Melody, Beatrice, and Jack Plumb gather to confront their charismatic and reckless older brother, Leo, freshly released from rehab. Months earlier, an inebriated Leo got behind the wheel of a car with a nineteen-year-old waitress as his passenger. The ensuing accident has endangered the Plumbs joint trust fund, "The Nest" which they are months away from finally receiving. Meant by their deceased father to be a modest mid-life supplement, the Plumb siblings have watched The Nest's value soar along with the stock market and have been counting on the money to solve a number of self-inflicted problems. Melody, a wife and mother in an upscale suburb, has an unwieldy mortgage and looming college tuition for her twin teenage daughters. Jack, an antiques dealer, has secretly borrowed against the beach cottage he shares with his husband, Walker, to keep his store open. And Bea, a once-promising short-story writer, just can't seem to finish her overdue novel. Can Leo rescue his siblings and, by extension, the people they love? Or will everyone need to reimagine the future they've envisioned? Brought together as never before, Leo, Melody, Jack, and Beatrice must grapple with old resentments, present-day truths, and the significant emotional and financial toll of the accident, as well as finally acknowledge the choices they have made in their own lives.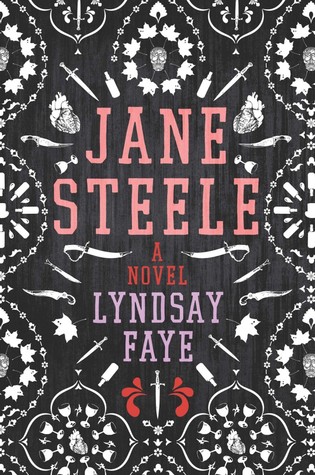 Titolo: Jane Steele
Autore: Lyndsay Faye
Editore: Headline Review
Data di pubblicazione: 22 marzo 2016
Pagine: 432
Costo: 10,60
Like the heroine of the novel she adores, Jane Steele suffers cruelly at the hands of her aunt and schoolmaster. And like Jane Eyre, they call her wicked - but in her case, she fears the accusation is true. When she flees, she leaves behind the corpses of her tormentors. A fugitive navigating London's underbelly, Jane rights wrongs on behalf of the have-nots whilst avoiding the noose. Until an advertisement catches her eye. Her aunt has died and the new master at Highgate House, Mr Thornfield, seeks a governess. Anxious to know if she is Highgate's true heir, Jane takes the position and is soon caught up in the household's strange spell. When she falls in love with the mysterious Charles Thornfield, she faces a terrible dilemma: can she possess him - body, soul and secrets - and what if he discovers her murderous past?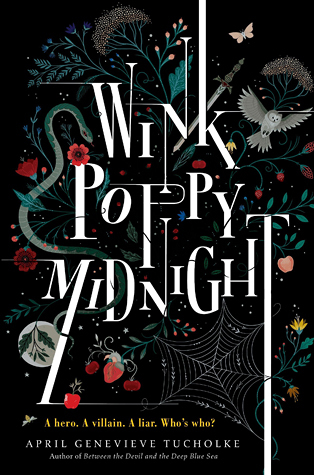 Titolo: Wink Poppy Midnight
Autore: Aprile Genevieve Tucholke
Editore:
Dial Books
Data di pubblicazione:
22 marzo 2016
Pagine:
352
Costo:
11,91
Every story needs a hero. Every story needs a villain. Every story needs a secret. Wink is the odd, mysterious neighbor girl, wild red hair and freckles. Poppy is the blond bully and the beautiful, manipulative high school queen bee. Midnight is the sweet, uncertain boy caught between them. Wink. Poppy. Midnight. Two girls. One boy. Three voices that burst onto the page in short, sharp, bewitching chapters, and spiral swiftly and inexorably toward something terrible or tricky or tremendous. What really happened? Someone knows. Someone is lying.
Titolo: Il Bazar dei Brutti Sogni
Autore: Stephen King
Editore: Sperling & Kupfer
Data di pubblicazione: 22 marzo 2016
Pagine: 504
Costo: 16,92
Il maestro dell'horror Stephen King regala un altro libro da brivido: Il bazar dei brutti sogni. Questa nuova raccolta di racconti propone vecchie glorie dello scrittore e short stories assolutamente imperdibili. Tutto parte dai sogni che sono un immaginifico bagaglio da cui parte l'inventiva gialla di King. Da lì lui parte per creare scenari mostruosi e terrificanti in cui una bambola può diventare la nostra peggior nemica o il gatto di casa nasconde una personalità da killer. Ma la fonte narrativa più incredibile di Stephen King è quella che parte dalle storie narrate nell'infanzia in cui si stava attorno al focolare a raccontarsi storie incredibili e inventate al momento per far spaventare l'amico di sempre o quello odiato da sempre. Il bazar dei brutti sogni parte da questo, racchiude gli incubi di tutti noi e li porta sulla pagina, ma è come vederli, sono già pronti per una trasposizione cinematografica, pronti a vivere in ognuno di noi e a inquietarci giorni e, soprattutto, notti. Il bazar dei brutti sogni è un incredibile raccolta horror da non perdere.
Titolo: La confessione di Roman Markin
Autore: Anthony Marra
Editore:
Frassinelli
Data di pubblicazione:
22 marzo 2016
Pagine:
324
Costo:
19,50
Roman Markin amava l'arte, l'aveva studiata, sognava di diventare un pittore. Ma nella Russia staliniana, più che artisti, servivano «censori di immagini», deputati a modificare dipinti e fotografie per cancellare personaggi caduti in disgrazia e considerati traditori dal regime. Ma Roman non resiste alla tentazione di salvare o di aggiungere volti e particolari perché restino tracce, anche se quasi invisibili, di chi ha amato, di chi è stato, e di quello che è stato. Così, da un lato rifiuta − anche se nemmeno lui sa bene perché, forse solo per amore della bellezza − di cancellare del tutto la figura aggraziata di una ballerina invisa al regime, dall'altro inserisce il volto del perduto fratello Vas'ka ovunque, nelle fotografie ufficiali, nei quadri del realismo socialista, persino su un paesaggio bucolico ceceno dipinto nel XIX secolo dal pittore Zacharov. Ed è seguendo negli anni il destino di quel quadro, e del paesaggio che rappresenta, che si snoda questa storia fatta di tante storie e di tanti destini, intrecciati tra loro, al di là del tempo e dello spazio. Dal quadro spariranno delle figure, e altre ne appariranno, come se il dipinto volesse in qualche modo seguire le vicende tragiche del luogo che rappresenta. Il risultato è un libro per certi aspetti indescrivibile, tecnicamente perfetto ma nello stesso tempo arioso e struggente, profondo e luminoso, pieno di umanità e di vita.