Cari appassionati di libri, oggi sono qui per segnalarvi un paio di uscite in lingua straniera.
Personalmente credo che il primo che vi mosterrò sia uscito già da un po' di tempo, ma Goodreads sostiene il contrario. Nel dubbio ve lo segnalo lo stesso :)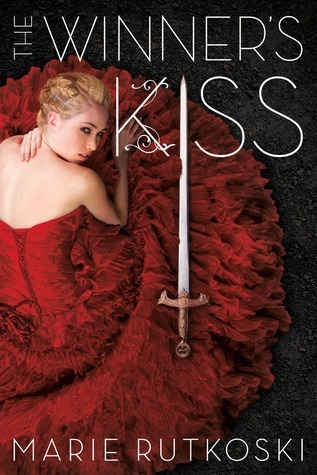 Titolo: The Winner's Kiss
Autore: Marie Rutkoski
Saga: The Winner's Trilogy #3
Editore: Farrar, Straus and Giroux
Data di pubblicazione: 29 marzo 2016
Pagine: 496
Costo:
16,52
War has begun. Arin is in the thick of it with untrustworthy new allies and the empire as his enemy. Though he has convinced himself that he no longer loves Kestrel, Arin hasn't forgotten her, or how she became exactly the kind of person he has always despised. She cared more for the empire than she did for the lives of innocent people—and certainly more than she did for him. At least, that's what he thinks. In the frozen north, Kestrel is a prisoner in a brutal work camp. As she searches desperately for a way to escape, she wishes Arin could know what she sacrificed for him. She wishes she could make the empire pay for what they've done to her. But no one gets what they want just by wishing. As the war intensifies, both Kestrel and Arin discover that the world is changing. The East is pitted against the West, and they are caught in between. With so much to lose, can anybody really win?
Titolo: Half Lost
Autore: Sally Green
Saga: The Half Bad Trilogy #3
Editore: Viking Books
Data di pubblicazione: 29 marzo 2016
Pagine: 352
Costo: 14,45
Nathan Byrn is running again. The Alliance of Free Witches has been all but destroyed. Scattered and demoralized, constantly pursued by the Council's Hunters, only a bold new strategy can save the rebels from total defeat. They need the missing half of Gabriel's amulet—an ancient artifact with the power to render its bearer invincible in battle. But the amulet's guardian—the reclusive and awesomely powerful witch Ledger - has her own agenda. To win her trust, Nathan must travel to America and persuade her to give him the amulet. Combined with the Gifts he has inherited from Marcus, the amulet might just be enough to turn the tide for the Alliance and end the bloody civil war between Black and White witches once and for all…