Cari appassionati di libri, oggi vi lascio con questo post carico di nuove uscite letterarie. Ovviamente le trovo tutte interessantissime e le comprerei seduta stante, tranne la prima. Sono tutte uscite in lingua inglese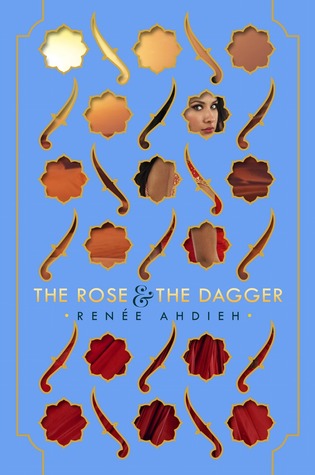 Titolo: The Rose & The Dagger
Autore: Renée Ahdien
Saga: The Wrath & The Dawn #2
Editore:
G.P. Putnam's Sons Books
Data di pubblicazione: 26 aprile 2016
Pagine: 432
Costo: 14,33
In a land on the brink of war, Shahrzad has been torn from the love of her husband Khalid, the Caliph of Khorasan. She once believed him a monster, but his secrets revealed a man tormented by guilt and a powerful curse—one that might keep them apart forever. Reunited with her family, who have taken refuge with enemies of Khalid, and Tariq, her childhood sweetheart, she should be happy. But Tariq now commands forces set on destroying Khalid's empire. Shahrzad is almost a prisoner caught between loyalties to people she loves. But she refuses to be a pawn and devises a plan. While her father, Jahandar, continues to play with magical forces he doesn't yet understand, Shahrzad tries to uncover powers that may lie dormant within her. With the help of a tattered old carpet and a tempestuous but sage young man, Shahrzad will attempt to break the curse and reunite with her one true love.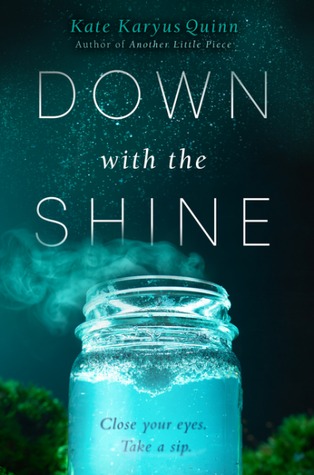 Titolo: Down with the shine
Autore: Kate Karyus Quinn
Editore: Harper Teen
Data di pubblicazione: 26 aprile 2016
Pagine: 355
Costo: 25,45
There's a reason they say "be careful what you wish for." Just ask the girl who wished to be thinner and ended up smaller than Thumbelina, or the boy who asked for "balls of steel" and got them-literally. And never wish for your party to go on forever. Not unless you want your guests to be struck down by debilitating pain if they try to leave. These are things Lennie only learns when it's too late-after she brings some of her uncles' moonshine to a party and toasts to dozens of wishes, including a big wish of her own: to bring back her best friend, Dylan, who was abducted and murdered six months ago. Lennie didn't mean to cause so much chaos. She always thought her uncles' moonshine toast was just a tradition. And when they talked about carrying on their "important family legacy," she thought they meant good old-fashioned bootlegging. As it turns out, they meant granting wishes. And Lennie has just granted more in one night than her uncles would grant in a year. Now she has to find a way to undo the damage. But once granted, a wish can't be unmade...
Titolo: Sharp Ends
Autore: Joe Abercrombie
Saga: The First Law World #7
Editore: Gollacz
Data di pubblicazione: 26 aprile 2016
Pagine: 287
Costo: 25,34
The Union army may be full of bastards, but there's only one who thinks he can save the day single-handed when the Gurkish come calling: the incomparable Colonel Sand dan Glokta. Curnden Craw and his dozen are out to recover a mysterious item from beyond the Crinna. Only one small problem: no one seems to know what the item is. Shevedieh, the self-styled best thief in Styria, lurches from disaster to catastrophe alongside her best friend and greatest enemy, Javre, Lioness of Hoskopp. And after years of bloodshed, the idealistic chieftain Bethod is desperate to bring peace to the North. There's only one obstacle left - his own lunatic champion, the most feared man in the North: the Bloody-Nine... Sharp Ends combines previously published, award-winning tales with exclusive new short stories. Violence explodes, treachery abounds, and the words are as deadly as the weapons in this rogue's gallery of side-shows, back-stories, and sharp endings from the world of the First Law.
Titolo: Water's Wrath
Autore: Elise Kova
Saga: Air Awakens #4
Editore: Silver Wing Press
Data di pubblicazione: 26 aprile 2016
Pagine: 378
Costo: 21,90
The Solaris Empire found victory in the North and, at the cost of her heart and her innocence, Vhalla Yarl has earned her freedom. But the true fight is only beginning as the secret forces that have been lurking in the shadows, tugging at the strings of Vhalla's fate, finally come to light. Nowhere is safe, and Vhalla must tread carefully or else she'll fall into the waiting arms of her greatest foe. Or former lover.