Cari appassionati di libri, oggi vi segnalo alcune uscite di ieri in lingua inglese. Maggio è un mese ricchissimo per le uscite interessanti *_*
Titolo: A court of mist and fury
Autore: Sarah J. Mass
Saga: A court of thorns and roses #2
Editore:
Bloomsbury USA Childrens
Data di pubblicazione: 3 maggio 2016
Pagine: 624
Costo: 15,55
Feyre survived Amarantha's clutches to return to the Spring Court--but at a steep cost. Though she now has the powers of the High Fae, her heart remains human, and it can't forget the terrible deeds she performed to save Tamlin's people. Nor has Feyre forgotten her bargain with Rhysand, High Lord of the feared Night Court. As Feyre navigates its dark web of politics, passion, and dazzling power, a greater evil looms--and she might be key to stopping it. But only if she can harness her harrowing gifts, heal her fractured soul, and decide how she wishes to shape her future--and the future of a world cleaved in two.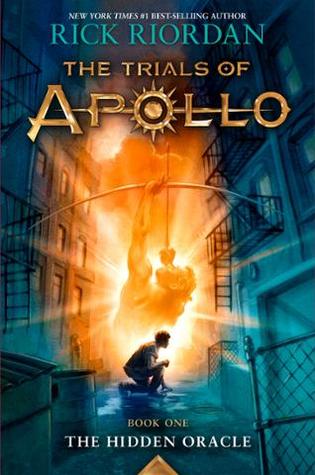 Titolo: The hidden oracle
Autore: Rick Riordan
Saga: The trials of Apollo #1
Editore: Disney-Hyperion
Data di pubblicazione: 3 maggio 2016
Pagine: 384
Costo: 15,91
How do you punish an immortal? By making him human. After angering his father Zeus, the god Apollo is cast down from Olympus. Weak and disorientated, he lands in New York City as a regular teenage boy. Now, without his godly powers, the four-thousand-year-old deity must learn to survive in the modern world until he can somehow find a way to regain Zeus's favour. But Apollo has many enemies - gods, monsters and mortals who would love to see the former Olympian permanently destroyed. Apollo needs help, and he can think of only one place to go . . . an enclave of modern demigods known as Camp Half-Blood.