Cari appassionati di libri, oggi vi segnalo alcune uscite in lingua inglese, tutte molto interessanti *.*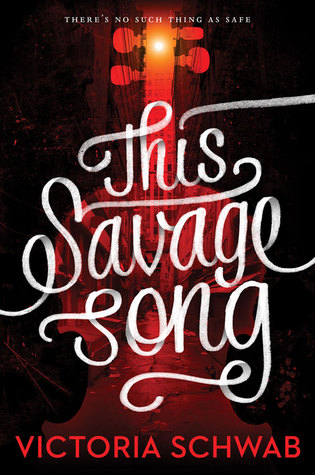 Titolo: This Savage Song
Autore: Victoria Schwab
Saga: Monster of Verity #1
Editore: Greenwillow Books
Data di pubblicazione:
5 luglio
Pagine:
464
There's no such thing as safe in a city at war, a city overrun with monsters. In this dark urban fantasy from author Victoria Schwab, a young woman and a young man must choose whether to become heroes or villains—and friends or enemies—with the future of their home at stake. The first of two books. Kate Harker and August Flynn are the heirs to a divided city—a city where the violence has begun to breed actual monsters. All Kate wants is to be as ruthless as her father, who lets the monsters roam free and makes the humans pay for his protection. All August wants is to be human, as good-hearted as his own father, to play a bigger role in protecting the innocent—but he's one of the monsters. One who can steal a soul with a simple strain of music. When the chance arises to keep an eye on Kate, who's just been kicked out of her sixth boarding school and returned home, August jumps at it. But Kate discovers August's secret, and after a failed assassination attempt the pair must flee for their lives.
Titolo: The Waking Fire
Autore: Anthony Ryan
Saga: The Draconis Memoria #1
Editore: Orbit
Data di pubblicazione:
7 luglio
Pagine:
592
The Waking Fire is set in a vibrant new world where the blood of drakes—creatures similar to dragons—is valued beyond reckoning, and can be distilled into elixirs that grant fearsome powers to those who are "blood-blessed." The novel follows an unregistered blood-blessed as he searches for an elusive variety of drake so potent, its capture would mean unrivalled riches; the second in command of a blood-burning ironclad ship; and a young woman in a lifelong contract to a trading syndicate, whose espionage mission places her on the front lines of a newly declared war. As empires clash and arcane mysteries reveal themselves, these characters are tested again and again and soon discover that the fate of the world rests on their shoulders.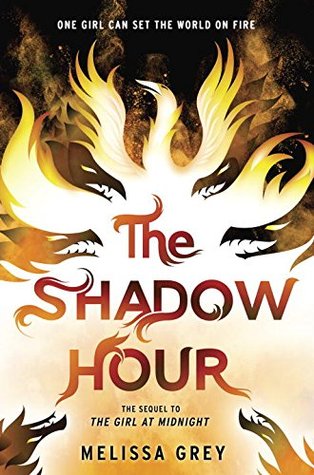 Titolo: The Shadow Hour
Autore: Melissa Grey
Saga: The Girl at Midnight #2
Editore: Delacorte Press
Data di pubblicazione: 12 luglio
Pagine: 432
Everything in Echo's life changed in a blinding flash when she learned the startling truth: she is the firebird, the creature of light that is said to bring peace. The firebird has come into the world, but it has not come alone. Every action has an equal and opposite reaction, and Echo can feel a great and terrible darkness rising in the distance. Cosmic forces threaten to tear the world apart. Echo has already lost her home, her family, and her boyfriend. Now, as the firebird, her path is filled with even greater dangers than the ones she's already overcome. She knows the Dragon Prince will not fall without a fight. Echo must decide: can she wield the power of her true nature--or will it prove too strong for her, and burn what's left of her world to the ground? Welcome to the shadow hour.