Lettori in soffitta, è tempo di nuove uscite. Ho cambiato alcune impostazioni riguardo le misure ed i formati perché per me è molto più comodo realizzare il post. Fatemi sapere se secondo voi è una buona cosa oppure no.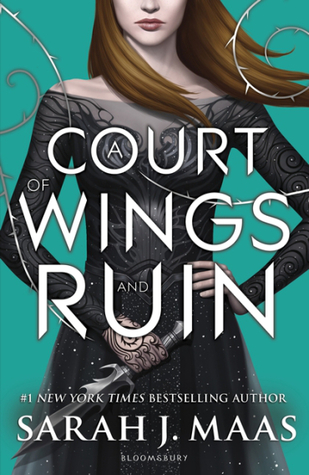 Titolo:
A Court of Wings and Ruin
Autore: Sarah J. Maas
Serie: A Court of Thorns and Roses #3
Editore: Bloomsbury
Data di pubblicazione: 2 maggio
Pagine: 696
Feyre has returned to the Spring Court, determined to gather information on Tamlin's maneuverings and the invading king threatening to bring Prythian to its knees. But to do so she must play a deadly game of deceit-and one slip may spell doom not only for Feyre, but for her world as well.
As war bears down upon them all, Feyre must decide who to trust amongst the dazzling and lethal High Lords-and hunt for allies in unexpected places.
In this thrilling third book in the #1 New York Times bestselling series from Sarah J. Maas, the earth will be painted red as mighty armies grapple for power over the one thing that could destroy them all.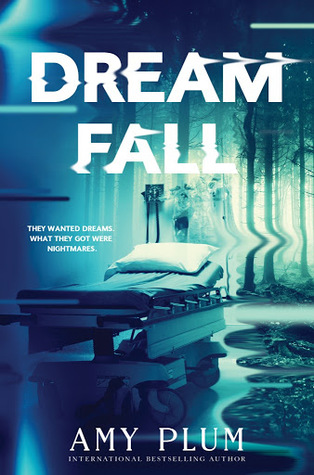 Titolo:
Dreamfall
Autore: Amy Plum
Serie: Dreamfall #1
Editore: HarperTeen
Data di pubblicazione: 2 maggio
Pagine: 288
Cata Cordova suffers from such debilitating insomnia that she agreed to take part in an experimental new procedure. She thought things couldn't get any worse...but she was terribly wrong.
Soon after the experiment begins, there's a malfunction with the lab equipment, and Cata and six other teen patients are plunged into a shared dreamworld with no memory of how they got there. Even worse, they come to the chilling realization that they are trapped in a place where their worst nightmares have come to life. Hunted by creatures from their darkest imaginations and tormented by secrets they'd rather keep buried, Cata and the others will be forced to band together to face their biggest fears. And if they can't find a way to defeat their dreams, they will never wake up.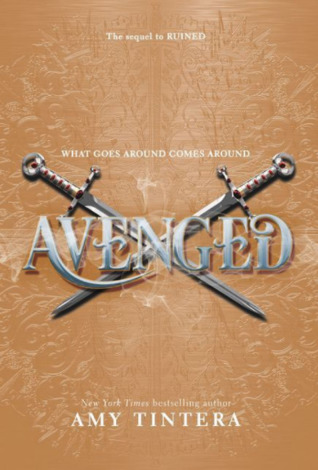 Titolo: Avenged
Autore: Amy Tintera
Serie: Ruined #2
Editore: HarperTeen
Data di pubblicazione: 2 maggio
Pagine: 416
Emelina Flores has come home to Ruina. After rescuing her sister Olivia from imprisonment in rival kingdom Lera, Em and Olivia together vow to rebuild Ruina to its former glory.
But their fight has only begun. Olivia is determined to destroy everyone who acts against Ruina, but Em isn't as sure. Ever since Em posed as Prince Casimir's betrothed in Lera, she's started to see another side to this war. And now that Cas has taken the throne, Em believes a truce is within reach. But Olivia suspects that Em's romantic feelings for Cas are just coloring her judgement.
Em is determined to bring peace to her home. But when winning the war could mean betraying her family, Em faces an impossible choice between loyalty and love. Em must stay one step ahead of her enemies—and her blood—before she's the next victim in this battle for sovereignty.
Titolo:
Cold Summer
Autore: Gwen Cole
Editore: Sky Pony Press
Data di pubblicazione: 2 maggio
Pagine: 322
Today, he's a high school dropout with no future.
Tomorrow, he's a soldier in World War II.
Kale Jackson has spent years trying to control his time-traveling ability but hasn't had much luck. One day he lives in 1945, fighting in the war as a sharpshooter and helplessly watching soldiers—friends—die. Then the next day, he's back in the present, where WWII has bled into his modern life in the form of PTSD, straining his relationship with his father and the few friends he has left. Every day it becomes harder to hide his battle wounds, both physical and mental, from the past.
When the ex-girl-next-door, Harper, moves back to town, thoughts of what could be if only he had a normal life begin to haunt him. Harper reminds him of the person he was before the PTSD, which helps anchor him to the present. With practice, maybe Kale could remain in the present permanently and never step foot on a battlefield again. Maybe he can have the normal life he craves.
But then Harper finds Kale's name in a historical article—and he's listed as a casualty of the war. Kale knows now that he must learn to control his time-traveling ability to save himself and his chance at a life with Harper. Otherwise, he'll be killed in a time where he doesn't belong by a bullet that was never meant for him.
Titolo:
Windfall
Autore: Jennifer E. Smith
Editore: Delacorte Press
Data di pubblicazione: 2 maggio
Pagine: 414
Alice doesn't believe in luck—at least, not the good kind. But she does believe in love, and for some time now, she's been pining for her best friend, Teddy. On his eighteenth birthday—just when it seems they might be on the brink of something—she buys him a lottery ticket on a lark. To their astonishment, he wins $140 million, and in an instant, everything changes.
At first, it seems like a dream come true, especially since the two of them are no strangers to misfortune. As a kid, Alice won the worst kind of lottery possible when her parents died just over a year apart from each other. And Teddy's father abandoned his family not long after that, leaving them to grapple with his gambling debts. Through it all, Teddy and Alice have leaned on each other. But now, as they negotiate the ripple effects of Teddy's newfound wealth, a gulf opens between them. And soon, the money starts to feel like more of a curse than a windfall.
As they try to find their way back to each other, Alice learns more about herself than she ever could have imagined . . . and about the unexpected ways in which luck and love sometimes intersect.