Come va, lettori? Oggi voglio proporvi una nuova carrellate di uscite in lingua tutte molto interessanti. Fatemi sapere cosa pensate.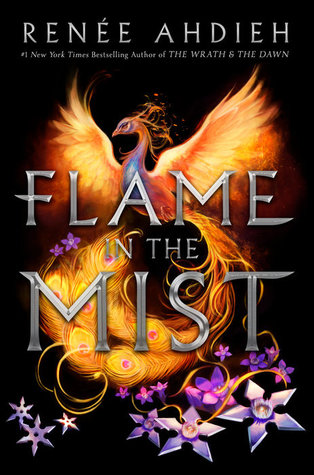 Titolo:
Flame in the Mist
Autore: Renée Ahdieh
Saga: Flame in the Mis #1
Editore: Putnam's Sons Books
Data di pubblicazione: 16 maggio
Pagine: 368
The daughter of a prominent samurai, Mariko has long known her place—she may be an accomplished alchemist, whose cunning rivals that of her brother Kenshin, but because she is not a boy, her future has always been out of her hands. At just seventeen years old, Mariko is promised to Minamoto Raiden, the son of the emperor's favorite consort—a political marriage that will elevate her family's standing. But en route to the imperial city of Inako, Mariko narrowly escapes a bloody ambush by a dangerous gang of bandits known as the Black Clan, who she learns has been hired to kill her before she reaches the palace.
Dressed as a peasant boy, Mariko sets out to infiltrate the Black Clan and track down those responsible for the target on her back. Once she's within their ranks, though, Mariko finds for the first time she's appreciated for her intellect and abilities. She even finds herself falling in love—a love that will force her to question everything she's ever known about her family, her purpose, and her deepest desires.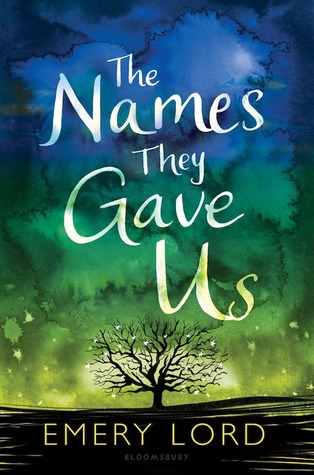 Titolo:
The Name they Gave Us
Autore: Emery Lord
Editore: Bloomsbury
Data di pubblicazione: 16 maggio
Pagine: 400
Lucy Hansson was ready for a perfect summer with her boyfriend, working at her childhood Bible camp on the lake. But when her mom's cancer reappears, Lucy falters—in faith, in love, and in her ability to cope. When her boyfriend "pauses" their relationship and her summer job switches to a different camp—one for troubled kids—Lucy isn't sure how much more she can handle. Attempting to accept a new normal, Lucy slowly regains footing among her vibrant, diverse coworkers, Sundays with her mom, and a crush on a fellow counselor. But when long-hidden family secrets emerge, can Lucy set aside her problems and discover what grace really means?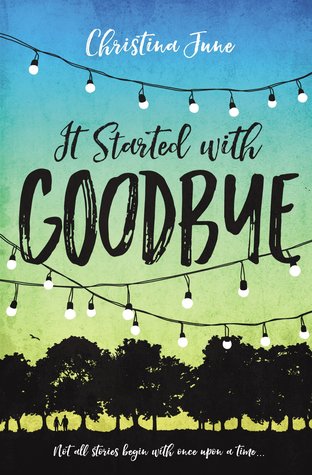 Titolo:
It Started with Goodbye
Autore: Christina June
Editore: Blink
Data di pubblicazione: 9 maggio
Pagine: 304
Sixteen-year-old Tatum Elsea is bracing for the worst summer of her life. After being falsely accused of a crime, she's stuck under stepmother-imposed house arrest and her BFF's gone ghost. Tatum fills her newfound free time with community service by day and working at her covert graphic design business at night (which includes trading emails with a cute cello-playing client). When Tatum discovers she's not the only one in the house keeping secrets, she finds she has the chance to make amends with her family and friends. Equipped with a new perspective, and assisted by her feisty step-abuela-slash-fairy-godmother, Tatum is ready to start fresh and maybe even get her happy ending along the way.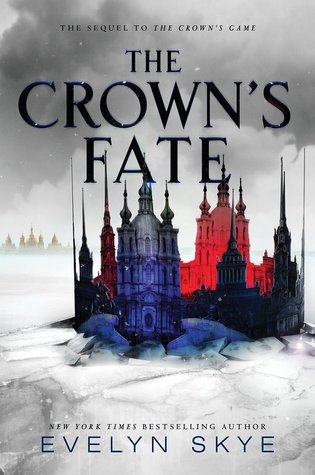 Titolo:
The Crown's Fate
Autore: Evelyn Skye
Saga: The Crown's Game #2
Editore: Baler + Bray
Data di pubblicazione: 16 maggio
Pagine: 400
Russia is on the brink of great change. Pasha's coronation approaches, and Vika is now the Imperial Enchanter, but the role she once coveted may be more difficult—and dangerous—than she ever expected.
Pasha is grappling with his own problems—his legitimacy is in doubt, the girl he loves loathes him, and he believes his best friend is dead. When a challenger to the throne emerges—and with the magic in Russia growing rapidly—Pasha must do whatever it takes to keep his position and protect his kingdom.
For Nikolai, the ending of the Crown's Game stung deeply. Although he just managed to escape death, Nikolai remains alone, a shadow hidden in a not-quite-real world of his own creation. But when he's given a second chance at life—tied to a dark price—Nikolai must decide just how far he's willing to go to return to the world.
With revolution on the rise, dangerous new magic rearing up, and a tsardom up for the taking, Vika, Nikolai, and Pasha must fight—or face the destruction of not only their world but also themselves.
Titolo:
Umberland
Autore: Wendy Spinale
Saga: Everland #2
Editore: Scholastic Press
Data di pubblicazione: 9 maggio
Pagine: 275
Gwen, Pete, and the others have escaped from Everland. But the safe haven they hoped to find at Alnwick Castle doesn't exist. With the Queen of England on her deathbed, Duchess Alyssa has stepped in to lead, but things have gotten worse as the cure Doc created for the Horologia virus has mutated, accelerating the disease. The only possible solution he can think of is to go back to the virus's origin: an extinct poisonous apple.
Legend has it a tree bearing the apple might be found at the center of a deadly labyrinth hidden deep within Germany. A place that no one in their right mind enters. Leaving Pete in charge of the survivors, Alyssa sets out with only her sword, her wits, and the help of Maddox Hadder, a wild boy who oversees the castle gardens. To get to the center of the maze, she'll be forced to battle monsters more terrifying than her darkest nightmares.
But can anyone truly survive the madness of the maze? And what if there's no apple to be found there?